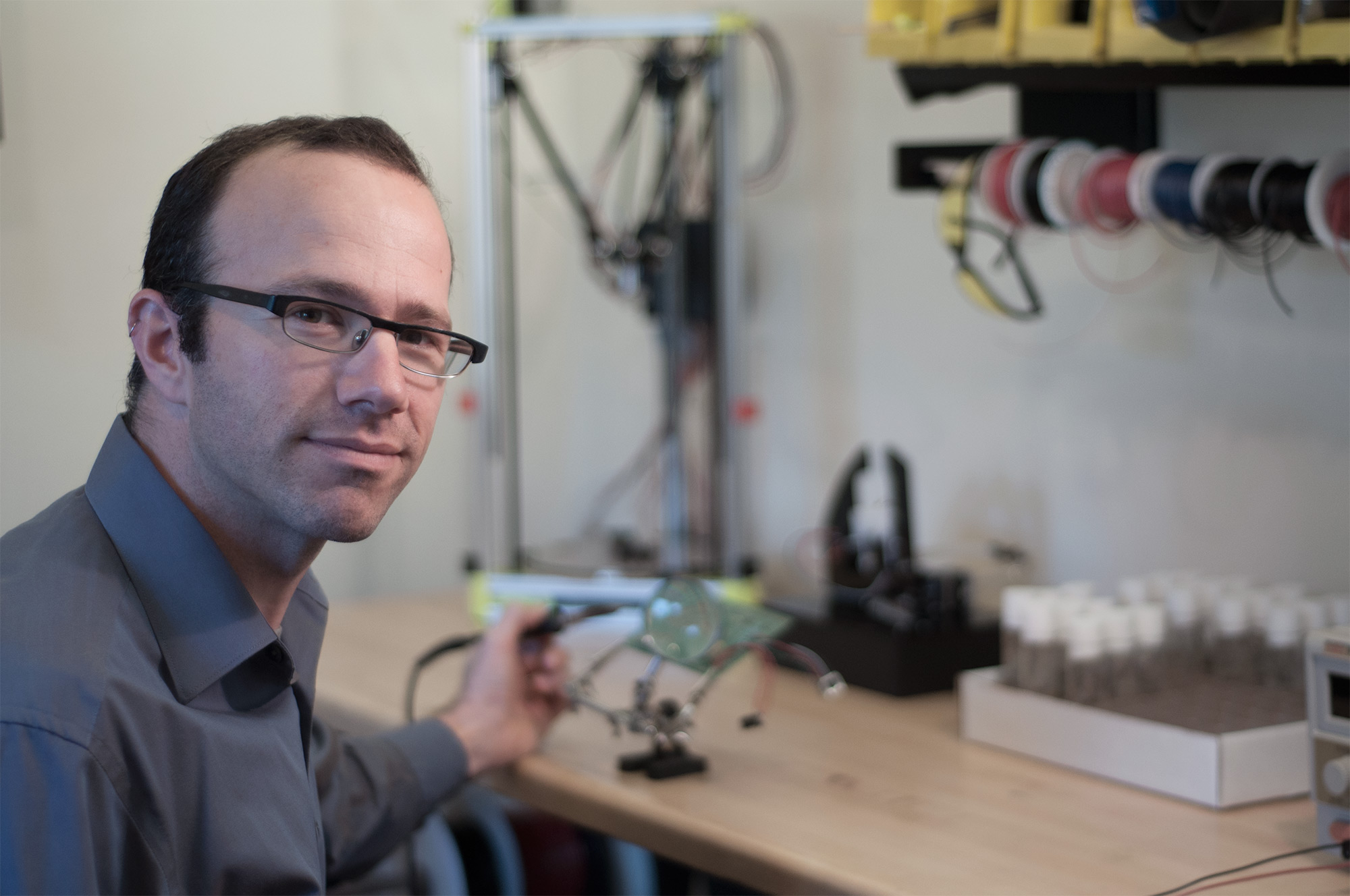 FlySorter develops technology for lab automation, with a focus on fruit flies (Drosophila melanogaster). Fruit flies are commonly used in the study of genetics, behavior, neuroscience, disease, and more.
FlySorter is based in Seattle, WA.
Dave Zucker founded FlySorter in 2013. Dave is an engineer with more than 15 years' experience designing award-winning products for consumers, industry and research. He was the lead mechanical engineer for Microsoft's Arc Touch Mouse, which is featured in the Smithsonian Design Museum, and he holds patents on a variety of devices.
CUSTOM PROJECTS:
We're always interested in developing custom projects for your lab - please direct inquiries here.
To keep up-to-date on fly sorting news, sign up for our email list and/or follow us on Twitter. We also keep a blog at sexmyflies.com, where we document some of the behind-the-scenes work that goes into our products.